New Granite Countertops Color Search
Searching for the right stone for your kitchen renovation project just got a lot easier.
With our new Countertop Color Search Feature you can search for colors by Stone name, Origin, Type, Etc and then you have the ability to create a favorites list. This favorites list will group all the stones that you like together and then you can share this with your social website of choice or email yourself a special like that you can reference these favorite colors anytime.
You may even use any one of these 1800+ stones in our virtual kitchen designer to see if that colors goes with your cabinets and wall colors etc.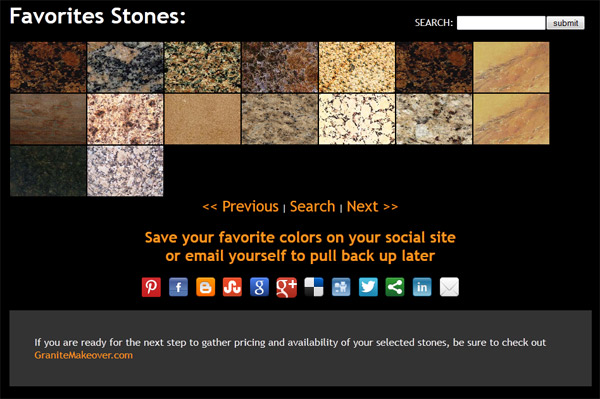 Our mission is to provide you with superior products and services through our network of fabricators. We provide access to some of the best craftsman in the business. We help ensure that your experience with our providers exemplifies the Quality, Service and value that YOU expect. If at any time you have any questions please feel free to contact us during your granite countertop purchase and installation.
Granite Countertops