Alabama Granite Countertops From $29.99/SF Installed
New Partner Announcements
Alabama

Granite Countertops From $29.99/SF Installed


ASA Granite, provides high quality marble and

granite

for bathroom and kitchen countertops. If you´re considering natural stone kitchen counters, check out our competitive pricing and large selection of natural stones to choose from.



Granite Countertops Colors Starting @ $29.99/Square Foot Installed + 3 FREE Sink Options!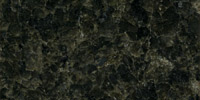 Ubatuba - Santa Cecilia - New Venetian Gold - Gallo Ornamental - Crema Caramel - Bainbrook Brown, Black, White - New Caledonia - Tan Brown - Gallo Santiago - Ashen White
*Price reflects Estimate 5 edge choices PLUS INSTALLATION! This may not be combined with other offers. 35 SF Minimum. Restrictions May Apply. Subject to change without notice.
Call Today!


(877) 735-4877 x1255
or visit http://www.granitemakeover.com/Granite-Countertops/
Our mission is to provide you with superior products and services through our network of fabricators. We provide access to some of the best craftsman in the business. We help ensure that your experience with our providers exemplifies the Quality, Service and value that YOU expect. If at any time you have any questions please feel free to contact us during your granite countertop purchase and installation.
Granite Countertops